As the spring real estate market ramps up, more homes go on the market. Great interior appeal partially relies on a spic-and-span look. So which areas need to stand out during a walk-through?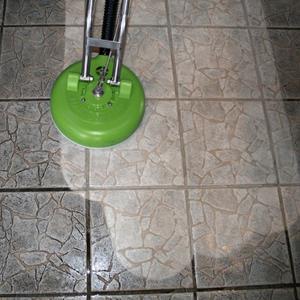 To give prospective sellers ideas on what needs to be on their spring-cleaning checklists, here are some areas homebuyers will likely view with a critical eye — and how to address them.
1. Trim the lawn and trees
As part of your spring-cleaning checklist trees need to be trimmed, the lawn mowed and flower boxes cleaned out. Sellers can hire professionals for tree care and lawn maintenance if it's too much for them. The average cost to
trim or remove a tree
is approximately $680 but could cost between $200 or $1,300 depending on factors such as height and girth.
2. Deep-clean the floors
Cleaning every room's floor should be near the top of your spring-cleaning checklist. Hardwood needs to be maintained, and tile and laminate need to be thoroughly mopped. There are various ways to approach carpet cleaning, including different methods to
remove tough stains
. Alternatively, a professional carpet-cleaning
costs
approximately $200, depending on the number of rooms and square feet that need to be cleaned.
3. Wash the windows
If windows have layers of film or dust, natural light is diminished in the home. Thus they need to be washed for maximum lighting. To save on time, homeowners can hire a window-cleaning service, which will cost between $200 and $270, according to
HomeAdvisor
, or between $160 and $220, according to
ImproveNet
.
4. Scrub the toilets
Your spring-cleaning checklist should also include the toilet, as a dirty one does not appeal to buyers.
Better Homes and Gardens
has a quick tutorial video on how homeowners can clean their toilet quickly and efficiently so it shines for prospective buyers. Be sure to wear gloves and scrub the inside with a toilet scrub to get all the grime out.
5. Sponge the bathtub
The bathub must be included on any spring-cleaning checklist because prospective buyers need to be able to imagine bathing in it. When cleaning it, be sure to scrub out any grime or dirt buildup to increase its shine. If it's particularly old or worn down, consider having the bathtub refinished to give it a newer look without the cost of replacing it.
6. Declutter the closets
Spring cleaning before a sale is the perfect time for sellers to downsize and to figure out what goes to the next house or to charity. If there are many closets and lots of clutter, homeowners may want to hire a professional organizer. Doing so typically costs between $320 and $520 for their services but could be
much less
depending on the scope of the job.
7. Organize the cabinets
In the kitchen, bathroom and laundry room, any cabinets should be cleaned out and organized for showings. There are easy ways to organize cabinets, such as cup hooks and lazy susans. It's also a good opportunity to get rid of any outdated food.
8. Straighten up the garage
Arranging the garage is a good opportunity for sellers to remove old yard tools, throw away or donate boxes of old clothing and toys, and power wash the floors and walls. That way, the garage will look clean, open and inviting for a potential buyer.
9. Dust, vacuum, dust
Countertops, cabinet faces, desks, nightstands, lamps — dust should be a distant memory before a walk-through. Use a duster, a wet cloth and cleaning fluids to wipe up every speck of dust. Alternatively, you can
hire a cleaning service
to do a whole house clean, which averages
between $160 and $200
, depending on the number of rooms and square footage.